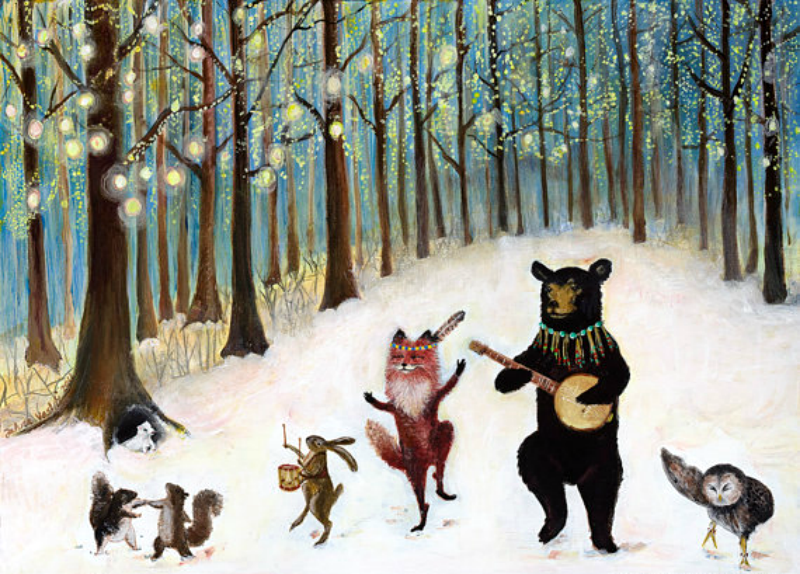 with the christmas season upon us, my quest for the perfect holiday card led me to
jahna vashti,
a talented artist who manages to bring out the spirit animal in us all with a dose of joy and whimsy. jahna's illustrations are the perfect way to send holiday cheer and are a fun reminder to gather and spend some time with the ones we love.
if you are in the portland area, stop by her bear noir studio for some local holiday shopping.
and if not, you can find her fine art creations
here.
happy holidays!