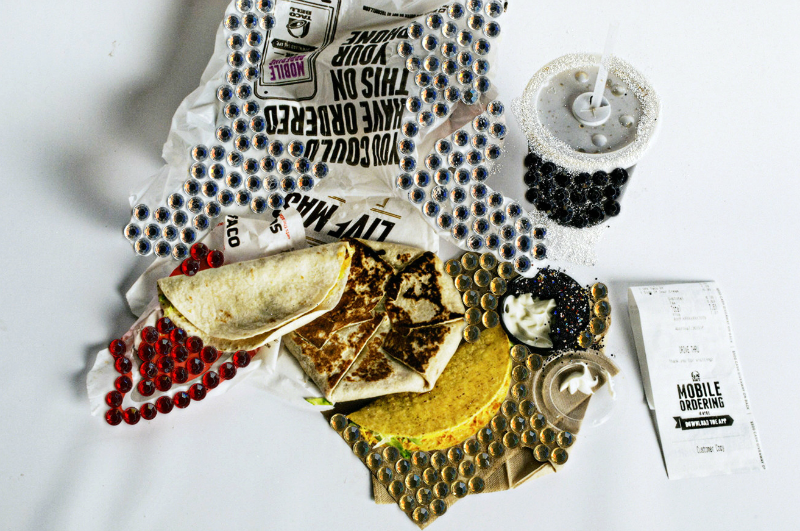 whenever i saw these bedazzled fast food meals, three things crossed my mind ...
1. i need a taco.
2. who would have thought to do this?
3. what prompted it's creation?
mackenzie loosemore
is an art and design student and the mastermind behind elevating fast food to create pop art for the masses. her rhinestone packaging and glitter bombed cups transform mundane fast food meals into glorified delights. defying all notions of traditional art, mackenzie's work visually combines cultural images with a side of kitschy detail creating pieces that are not so serious and visually removed by challenging the norm.
so lighten up.
go grab yourself some fries.
and be sure to visit mackenzie's
etsy shop
and order up a print of your own.