i am so grateful and excited for this new space ... a place where creativity and inspiration will abound. even more, to be able to share this platform with some truly talented people who inspire me with their work everyday. there are so many amazing makers and artists out there and i feel lucky to be able to introduce them and their work to you. even more, these great talents are people i have a personal connection with, have worked with on other projects, and some i'm still getting to know. i'm hoping each of these individuals will inspire you with a glimpse into their space as they share what inspires them most.
jurgita, with linenspace
is the talented maker and artist behind one of my favorite interior collections. everything is sewn (and painted) by hand, using quality linens crafted in her home studio. jurgita's handmade pieces are inspired by minimalist design and reflect her love for nature and simplicity.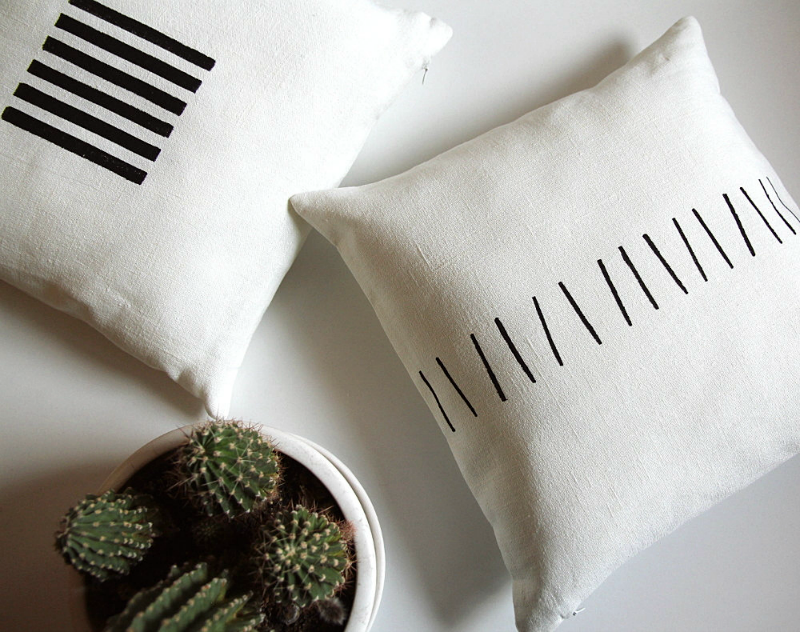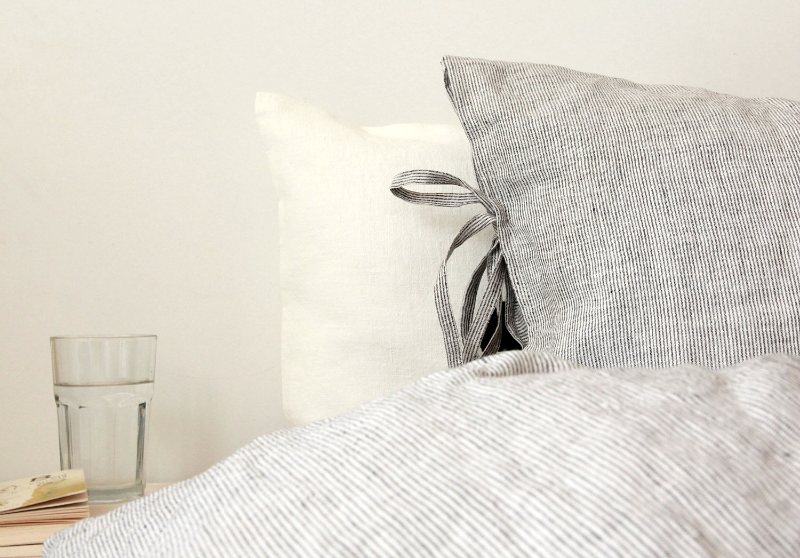 in her own words ...
1/how would you describe your collection?
minimalist, natural and stylish. i mainly focus on textile interior elements such as decorative pillows (for living and bedrooms), pure linen bedding, and table linens. my collection reflects my love for balanced minimalist design and natural flax fiber, such as pure linen which is a great choice for any contemporary interior due to its naturalness and simplicity. all my creations are high quality, yet simple and pure in their design. they can serve as a stylish focal point in a space without overwhelming while complimenting your existing decor.
2/where does your inspiration come from?
minimalism is always about simplicity, but it is not that simple to create good minimalist design. when i create a new piece, i often create a picture of a particular interior in my head first - it could be an urban loft or a spacious seaside ranch. this helps me grasp the mood of the environment in which my creation would live and very often is what gives the direction for the design. in general, my inspiration comes from everywhere - nature, plants, gardens, abandoned buildings and places. contemporary architecture, and design (especially bauhaus and art deco) inspire me as well. a beautiful linen fabric can be a spark of inspiration as i know exactly what i would create with it, just by looking at its design.
3/what's your favorite thing to make?
i enjoy creating new things, something that is simple, beautiful and of high quality. i also love custom orders, even though they require more time to finish. i like the process of finding the best construction or color solution for a new design.
4/what do you listen to while you create or do you have any rituals before you begin your creative process?
early saturday morning is the best time for me to create. i wake up at 6 a.m., have a cup of coffee and work until the midday listening to talks about cultural life on national radio. i love knowing what is going on in the world and in my country. reading comments and emails from my happy clients are another thing i like to do. it's so great to start a day with positive feedback!
visit .
shop.
photos by linenspace for creative loaf.