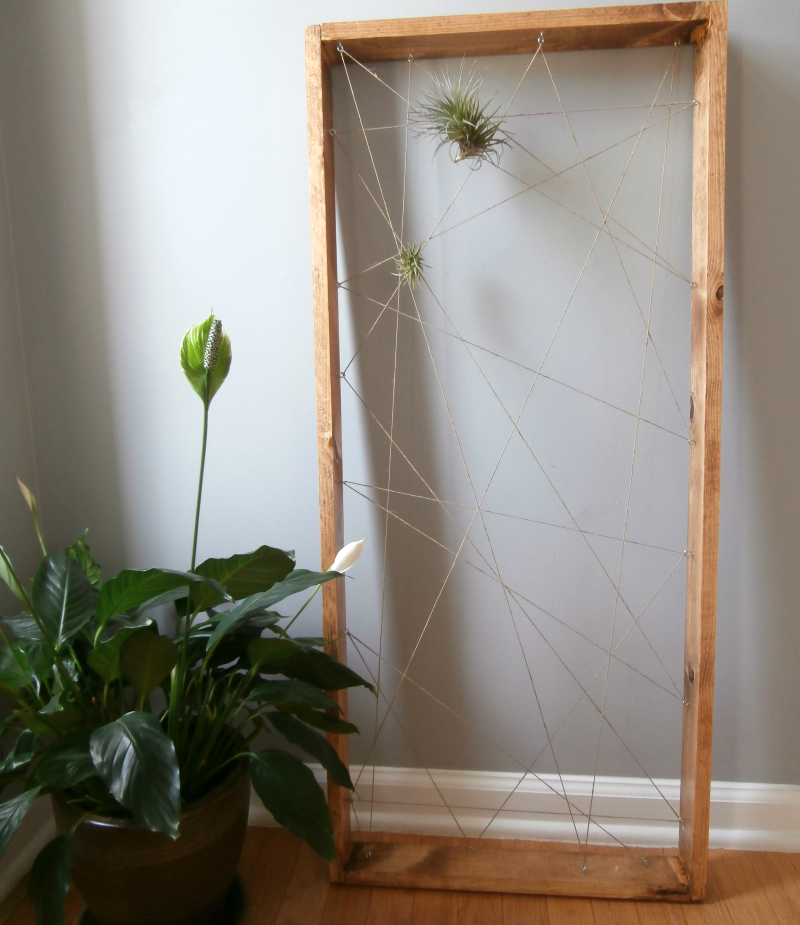 hi friends. i'm sharing another diy for your thursday. this is an old favorite that is low in cost and requires little time to make.
the materials ...
+4 pieces of wood cut to desired size (my frame is 18"x30")
+wood glue
+corner brackets
+stain or paint
+picture hanging kit (if you choose to hang on a wall)
+screw eyes (i used 20)
+twine or string
the method ...
+make yourself a frame. i used wood glue to assemble corners and let them dry for about an hour. if you have corner clamps, use them, especially if you don't have an extra pair of hands to help. they will keep the corners of your frame together while the glue dries. i also added corner brackets on the back (for extra reinforcement). or you can use wood screws or finishing nails to reinforce each corner.
+paint (or stain) your frame.
+when the frame dries, insert your screw eyes around the inside of the frame. you can use a ruler to space them out evenly or just insert them at random (which is what i did).
+take your string and knot it around one of the screw eyes, it's time to create your string art.
i used one very long piece of hemp twine and worked it thru each of the screws (making sure to keep it tight).when you are finished stringing it up, tie a knot around your last screw eye to secure.
+find a place to prop your display or hang on a wall using the picture hanging kit.
+add your airplants.
peace to your heart.
later.
ps. you can find another thursday diy
here.