j'nell jordan
is a talented artist whose artwork just makes you feel good. the type of art that brings a smile to your face, gives you a "remember when" moment, or just makes you smile. thru her use of metallics, etching, and artistic technique, j'nell creates art that unfolds its many layers to tell a story, song, or truth, allowing its viewers to become drenched in the vibe of her work.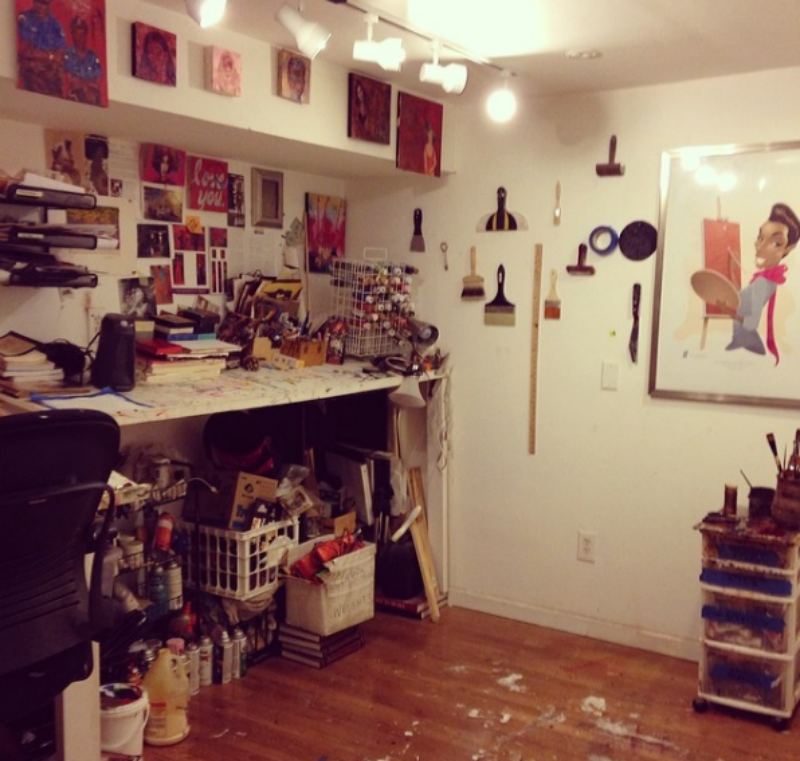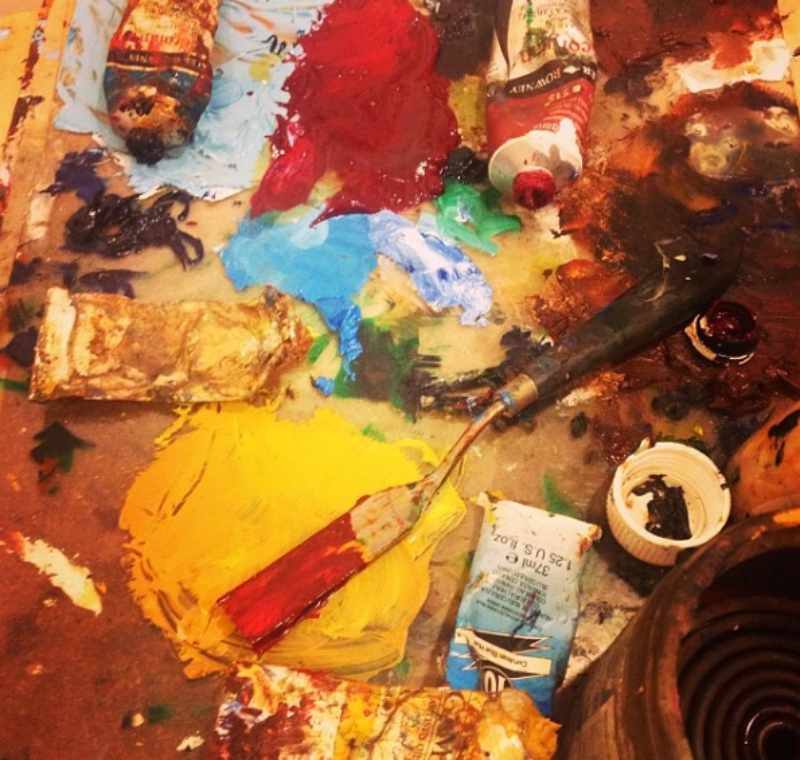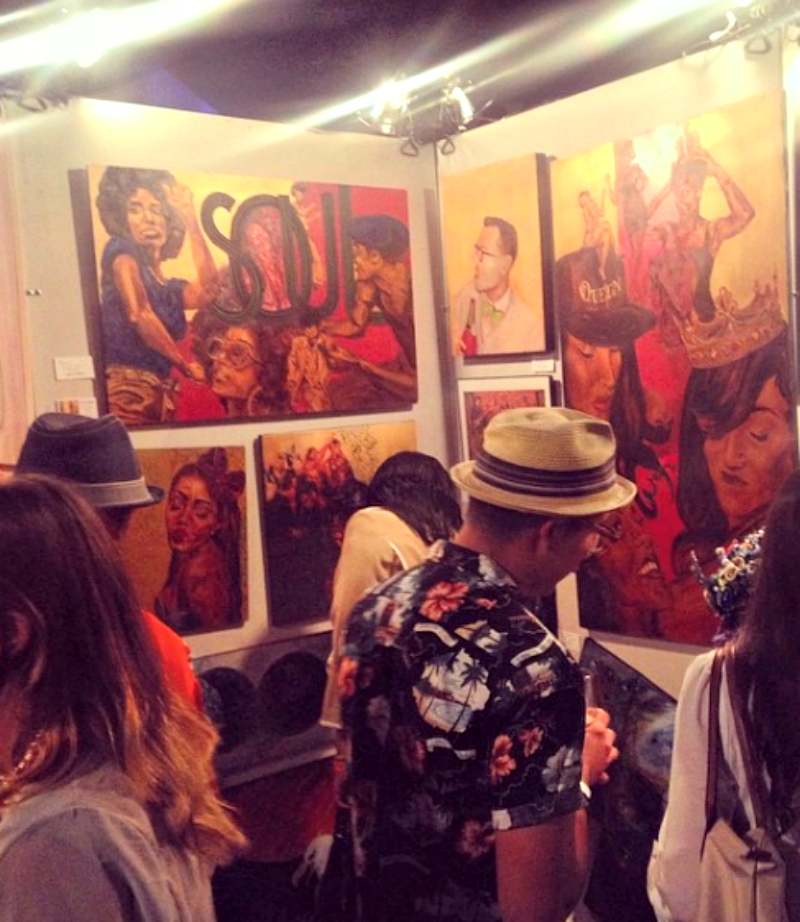 in her own words ...
1/how would you describe your art?
I aim to capture the feel good moments and experiences in life. I love those moments where figures are caught in the vibe of life, self reflection, posing, flirting or candidly caught in mid-smile. Although some paintings are singular portraits, many are culminations of several different images and elements where I like to create my own atmosphere or manipulate them to create a narrative provoking thought, self reflection, and sometimes nostalgia in the viewer.
2/where does your inspiration come from?
I am a SERIAL image collector. The things I filter daily within current culture, history, music and fashion are combined with my love for painting the human figure, and playing with pattern and light. It all starts with the reference imagery/photographs and how I identify with them at any given moment.
3/what's your favorite thing to paint and materials you like to use?
My favorite thing to paint would be people. I enjoy facial expressions, playing with body language, big hair, big teeth, and big smiles. As far as materials. I have been in an 8-year love affair with metallic color. What I LOVE about painting with metallics is that lighting plays a large part in different lighting situations. Dim lights, spot lights and day light bring different dimensions to the pieces and allow the viewers to interact with them from different angles and distances.
4/what do you listen to while you create, or any rituals before your creative process begins?
Well Solange's newest album happens to be on repeat ever since it dropped...but anything that gets the blood flowing. I usually b.s. or sing and dance like an idiot for an hour before I actually begin to be productive. (lol) After that I usually pull out printed images or go through what I have on my computer to visually sort my imagery. That way I can see what I'm leaning towards and make connections and brainstorm what I want to paint next.
(complete the sentence) if i were not an artist, i would be ...?
Dead.
where would you love to see an installation of your art?
Brooklyn Museum of Art.
visit.
buy art.
photos by j'nell jordan for creative loaf.